Although "Birds Of Prey" flopped at the box office, one of the heroines from the DC adventure is now getting her own movie. However, "Black Canary" is not being produced for theaters, but for the streaming service HBO Max.
Black Canary from "Birds Of Prey" is getting her own solo film. This was first reported by several U.S. media and then also confirmed by actress Jurnee Smollett via Twitter. The film is currently still in an early phase of development at the streaming service HBO Max and Misha Green, the author of the celebrated horror series "Lovecraft Country", which was canceled after only one season, is now to write the script. It is not yet known if Green will also direct or if a separate director will be hired.
No concrete details about the plot of "Black Canary" have been released yet. Jurnee Smollett will slip into the role of the title character, which she also embodied in "Birds Of Prey." On Twitter she already expresses her excitement about the cooperation with Misha Green, with whom she already worked on "Lovecraft Country":
"I guess the canary is out of the cage! So excited to embark on this adventure with the creative soul of Misha Green. Ahhhhhhhh!!!!!"
In the USA, "Black Canary" is produced for the streaming service, HBO Max. It is not available in Germany but has close cooperation with the pay channel Sky. Presumably, "Black Canary" will first be shown in Germany on Sky and Sky Ticket. However, it is also conceivable that the DC film will also be released in cinemas, at least in this country.
THIS IS WHAT BLACK CANARY IS ABOUT
According to an unofficial source from Cinelinx, who first reported on the film, the plot of "Black Canary" will likely tie into the events of "Birds Of Prey." In the 2020 film, Dinah Lance (Black Canary's real name) works as a singer in a club controlled by Roman Sionis a.k.a. Black Mask (Ewan McGregor), and later even as its driver. She crosses paths with Harley Quinn when she rescues the crazy clown princess from a gang of thugs. In the course of the film, however, she betrays her boss, joins Harley, and reveals her superpower: with her voice, she can generate powerful ultrasonic frequencies.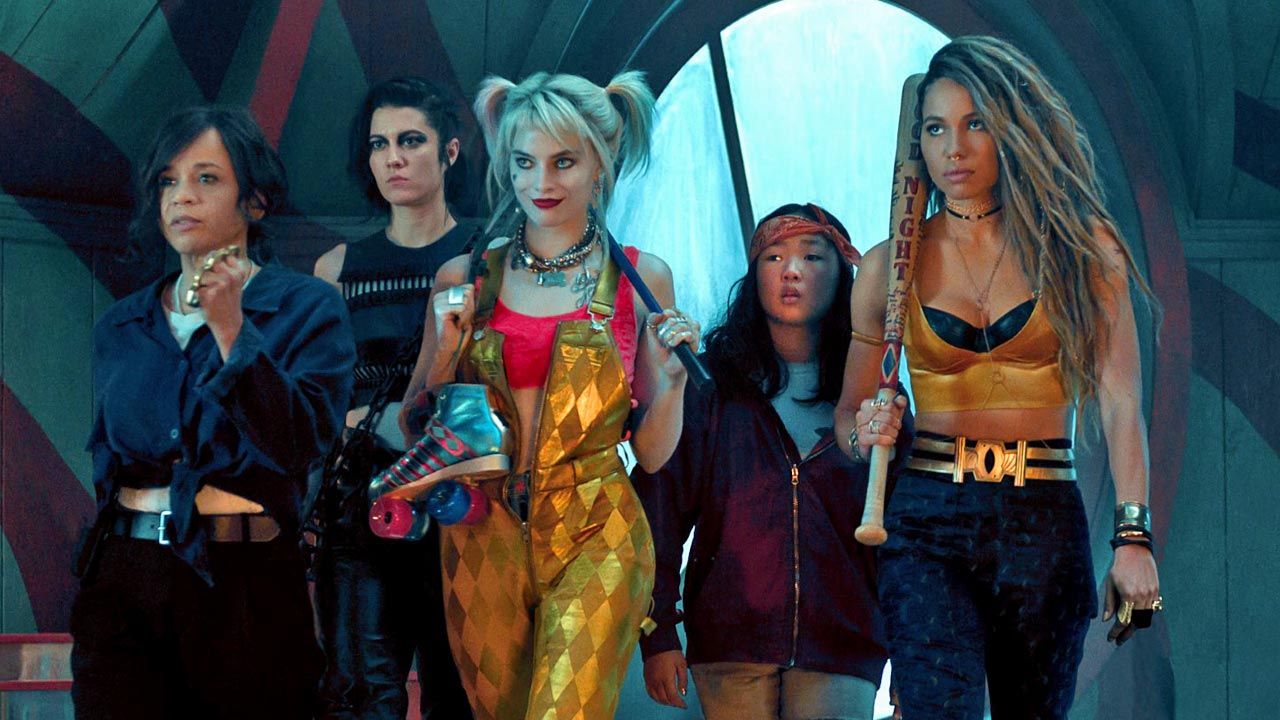 "Black Canary" could also be a replacement for "Birds Of Prey 2," which may never come because its predecessor flopped mercilessly at the box office. According to Variety, "Birds Of Prey" would have had to bring in 250-300 million US dollars to break even, but the box office result was only just over 200 million. With "Black Canary", DC now wants to bake smaller rolls (streaming instead of cinema, less expensive stars, lower production costs) and thus perhaps continue the "Birds Of Prey" brand profitably.
"BLACK CANARY" IS NOT THE ONLY UPCOMING DC FILM AT HBO MAX
Currently, HBO Max is developing several superhero adventures at the same time in order to increasingly give smaller DC heroes and heroines films for which a major theatrical production would be too risky, starting in 2023. Announced so far are "Batgirl," from "Bad Boys 3" directors Adil El Arbi and Bilall Fallah and starring "In The Heights" star Leslie Grace, and "Blue Beetle," from Angel Manuel Soto, about Mexican-born superhero Jaime Reyes (Xolo Maridueña).
None of these films have a release date yet, and we'll have to wait quite a while for "Black Canary" as well. It's quite possible that we'll find out more on October 16, 2021. That's when the DC FanDome takes place, a recurring online event where DC presents its upcoming movies, series, video games, and comics.